Welkom
Ons is baie bly dat jy gekies het om hier te kom inloer en ons hoop en vetrou
dat jy die besoek sal geniet.
The Full Gospel Church of God, Rustenburg, is a Pentecostal Church with many dynamics
and one of our gifts are loving people. We would love to meet you soon at your own
convenience.
Ons Gemeente is die oudste Pinkster Gemeente in Rustenburg, maar ons is 'n hernude
klomp mense wat bereidwillig is om die hande en voete van Jesus Christus in ons
gemeenskap te wees. Ons weet daar is baie leemtes in die gemeenskap wat gevul moet
word en 'n goeie plek om te begin is deur lief te wees vir mense om jou en die sout en die lig
te wees vir hul.
We hope this website experience will bring you on a visit to our Congregation. We would
love to bring you into the fellowship and in worshipping with us the King of kings and the
Lord of lords, Jesus Christ the Messiah.
Hier is die Link vir die Registrasie van die 100 jaar viering naweek.
Maak asb gebruik daarvan sodat ons getalle kan he vir die etes.
Stuur dit ook aan mense wat voorheen in die gemeente was of u dink net saam sal wil kuier.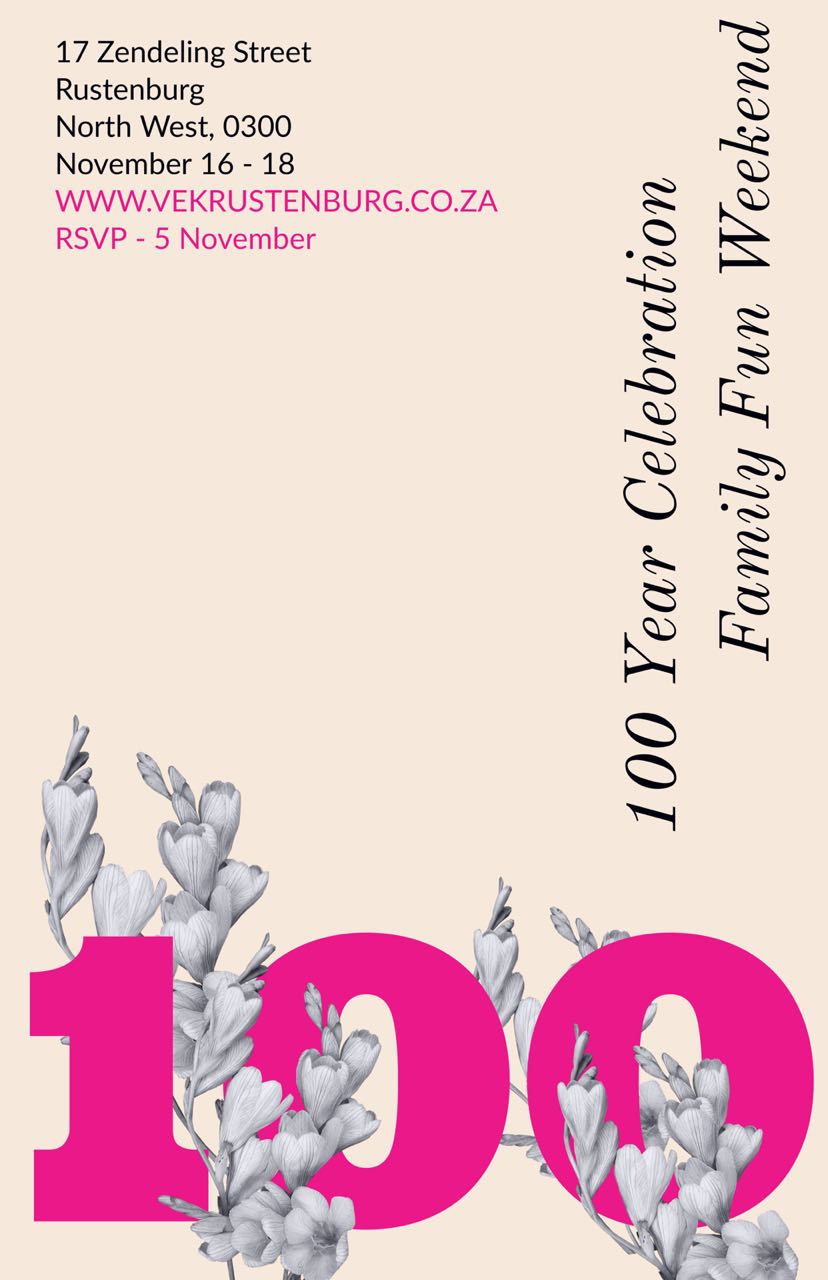 Please be patient, our website is still under consturction.